Perfect Spring Detox Foods
During this article, you will learn about some great Springtime nutritional foods and their amazing whole-body health benefits. Watching what you eat during your Spring detox program is essential to getting the best results. We consume a lot of harmful toxins through our diets, therefore it is important to learn what foods are better for us and can help our cleansing run more effectively.
What's so good about Spring?
During the Springtime is when fresh produce is really starting to make a comeback. A lot of us consume a lot of unhealthy foods over the Winter so Spring is the perfect time to start boosting our bodies and cleansing our systems out from all those harmful toxins that we have subjected ourselves to through bad eating habits.
With Spring comes many delicious and nutritional foods that will aid in the detoxing process. A lot of the toxins that our bodies try so hard to filter out come from our diets, therefore by ensuring that we minimize these types of toxins our systems are not so clogged up.
A range of Spring food items are perfect for encouraging and promoting a cleanse of the liver, skin, kidneys, intestines and other detoxification systems within our bodies.
Beneficial Foods for Cleansing and Detoxification
Spring brings out some amazing foods that are hugely beneficial to our bodies, not only during a detox but are also great to include in our healthy diets long afterwards.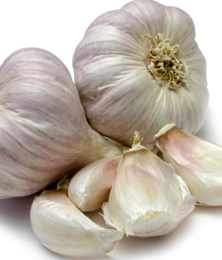 Garlic
It is important that you understand firstly that fresh garlic is the only way to feel the benefits, any other type such as garlic salt or granules will not do the same thing.
Garlic is well known for its healing properties and it is able to remove harmful bacteria from our systems. Other health benefits are:
Removing Intestinal Parasites
Anti-Cancer and Antioxidant Properties
Ridding of Viruses
Cleanse Arteries
Lowers Blood Pressure
Cleanse Respiratory Tract
Removes Mucous in Lungs

Strawberries
Strawberries are not only delicious but they are also very rich in enzymes. They are brilliant for making healthy smoothies and if you consume eight strawberries they contain more vitamin C than a single orange.
Helps Heart Disease
Fights Arthritis
Protects Against Memory Loss
Anti-Cancer Properties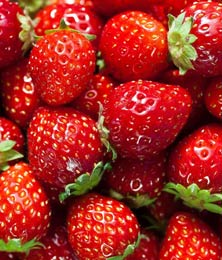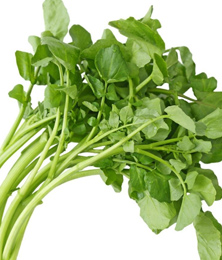 Watercress
Watercress offers great benefits as it increases the enzymes in your body that helps with the detoxification process. Watercress also contains phytonutrients which will stop carcinogens.
Contains Phytonutrients
Increases Enzymes
Artichokes
Artichokes are an excellent food item to consume as it contains a substance that will help the liver break down all the fatty acids in our systems. This is important as the average diet that someone lives on creates a substantial strain on the livers ability to remove harmful toxins, which is one of the livers key responsibilities.
Rich in Vitamin C
High in Fibre
Helps Liver Break Down Fatty Acids
Increases Bile Production
Helps Remove Toxins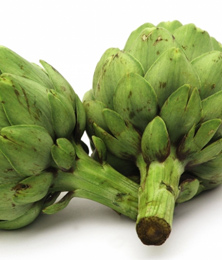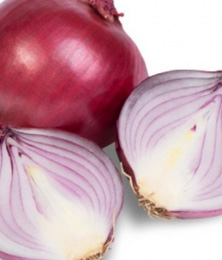 Onion
Onions are very rich in biotin which is what helps the sugar and fat metabolism run effectively. Furthermore, onions contain phytonutrients such as polyphenols. Onions are a great way to lower the LDL cholesterol without lowering HDL cholesterol. As onion is a relative of garlic you will find a lot of the same health benefits within garlic as well.
Antioxidant
Cleanses Intestines of Harmful Bacteria
Fights Asthma
Eases Hay Fever
Helps Diabetes
Contains Biotin
Cleanses Blood
Anti-Cancer Properties
Lowers LDL Cholesterol
Removes Viruses
Detoxifies Respiratory Tract
Asparagus
Asparagus is perfect for helping those who are pregnant as it contains folate which is especially good to consume throughout the nine months of pregnancy. Further benefits of asparagus are:
Excellent Source of Vitamin K
Contains Folate
Magnesium
Selenium
Source of Vitamins A,
Vitamin C
Vitamin B1, B2 & B6
Potassium